Dr. Renee Heathcote
Biography
BOralH GDipDent.
Griffith University – Australia
Email: admin@paradisedentistry.com.au
Phone: 07 5500 6476
Dr Renee was born and raised on the beautiful Gold Coast. After completing her schooling at St Hilda's School, she went on to study at Griffith University, graduating with a Bachelor of Oral Health in Dental Science and Graduate Diploma in Dentistry in 2012.
Working as dental assistant for Dr Evans for 3 years whilst studying, Renee gained invaluable experience and knowledge in preparation for her dental future. Renee, although coming from a family in the health industry, is the first dentist.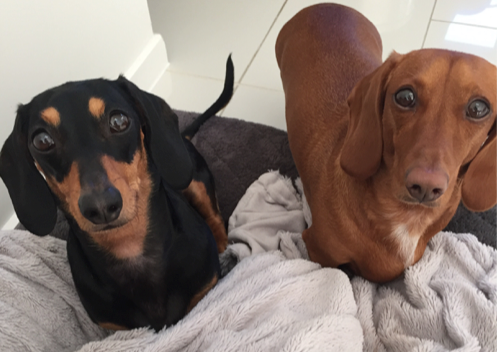 She takes great pride in her work, enjoying all aspects of dentistry but has a strong focus on education and prevention. She spends time teaching her patients the skills required to keep their teeth for life!
Her bubbly personality and friendly and caring nature will make your visit to the dentist not only bearable, but also enjoyable.
She has completed her Invisalign training and is able to provide a clear alternative to braces to her patients.
Renee is an active member of the Australian Dental Association and the Queensland Dental Association. To ensure her professional development, Renee regularly attends many educational events.
In her spare time outside the dental surgery, Dr Renee loves to keep fit and spend time with her husband, son and two miniature Dachshunds, Rocco and Louie.
Honors & awards
Academic Excellence
Won academic excellence prize every year of high school.
Education & training
Bachelor of Oral Health and a Graduate Diploma in Dentistry – Griffith University.
Completed the course and is a qualified provider of Invisalign (clear alternative to braces).
Competes in Body Sculpting competitions in Queensland.